The impact factors and rankings of Nuclear Science and Techniques reached record highs
On June 28, 2022, Clarivate Analytics released its 2021 Journal Citation Reports? (JCR-2021). As the unique journal of China in JCR category of Nuclear Science & Technology, Nuclear Science and Techniques (NST) reached a new high for both the impact factor (IF) and category ranking this year.
Co-sponsored by Shanghai Institute of Applied Physics, Chinese Academy of Sciences and Chinese Nuclear Society, NST was launched in 1990, and co-published by Springer (#41365) since 2016. It reports scientific finding, technical advances and important results in the fields of Nuclear Science & Technology, aims to stimulate cross-fertilization of knowledge among scientists and engineers working for nuclear research. It is indexed by world-known journal databases, such as SCI-E, EI, Scopus, Inspire, CSCD and so on.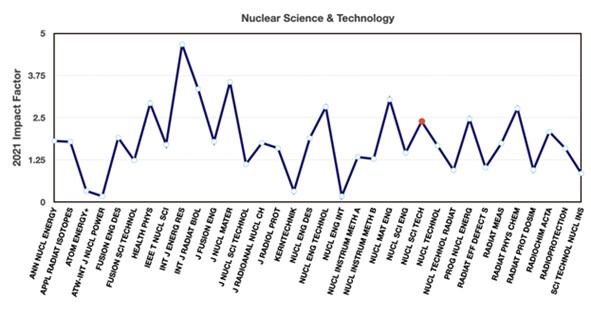 Under the support of "Excellence Action Plan for Chinese STM Journals", the academic quality and international influence of NST have been continuously improved in recent years. JCR-2021 data show NST continue to be increasingly cited. Articles were cited 1873 times in 2021, an increase of 33.3% compared with the previous year. Impact factor (IF) of NST has increased by 39.7% to 2.389, ranking 9/34 in Nuclear Science & Technology category, and 5-year impact factor reached 1.809, an increase of 24.4% over the previous year.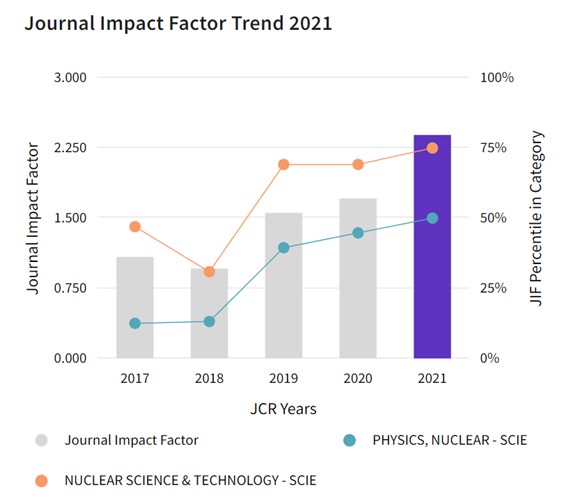 Its CiteScore (released by Elsevier on June 9, 2022) also increased significantly this year from 3.1 to 3.7, ranked 19/64 in the "Nuclear Energy and Engineering" category of SCOPUS.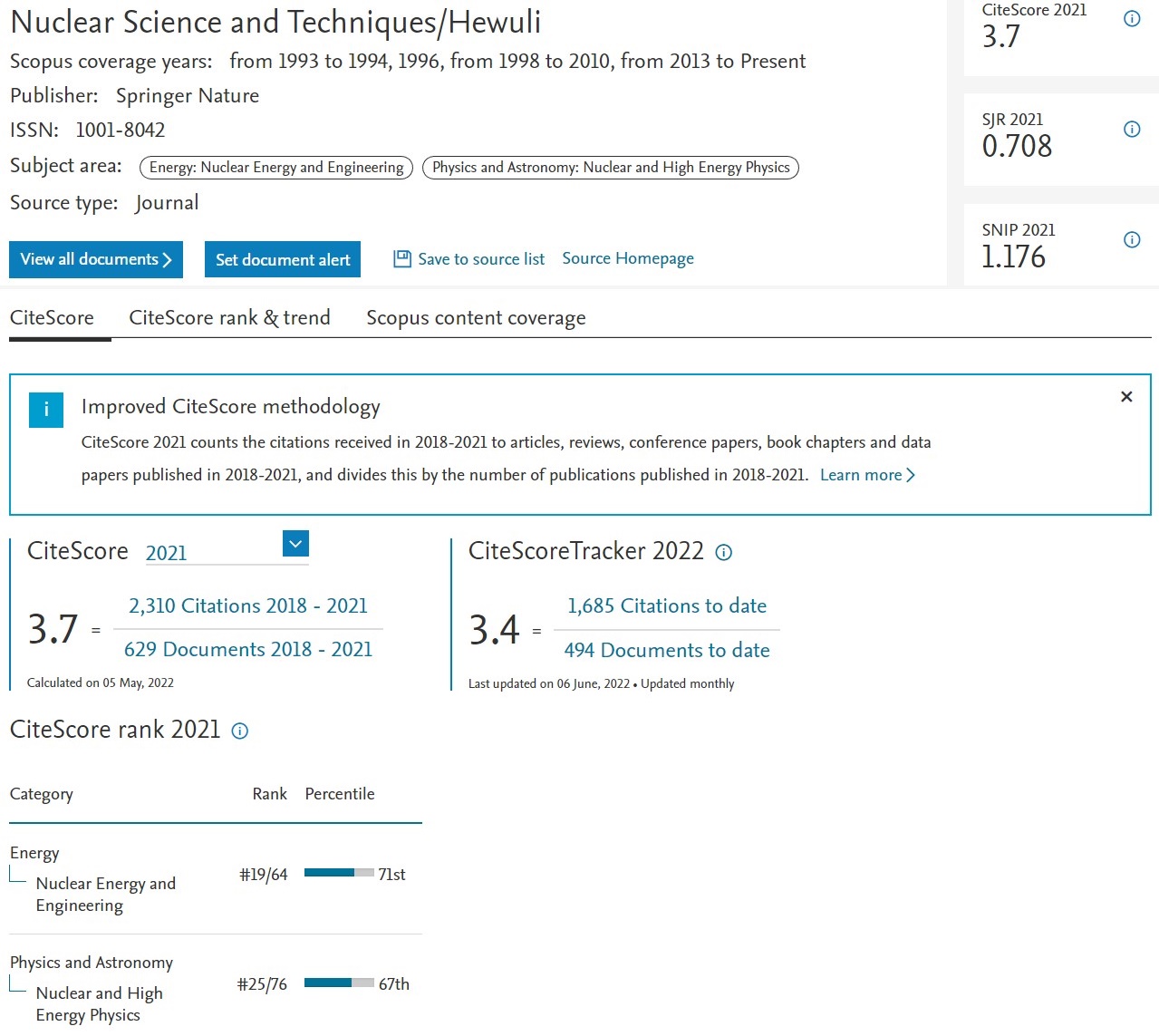 NST Introduction